Fall reflections on Dezadeash lake 16 x 20 canvas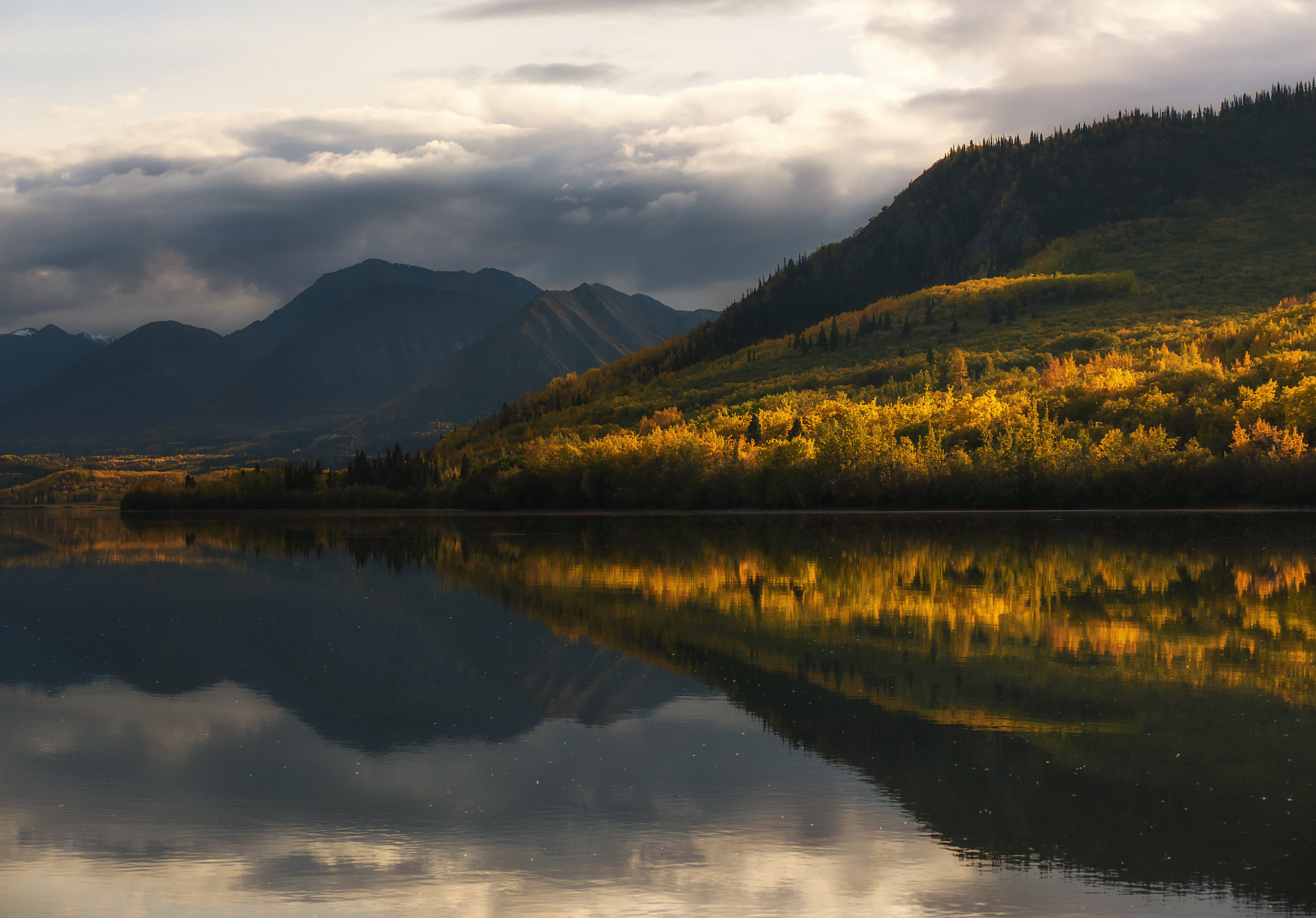 Fall reflections on Dezadeash lake 16 x 20 canvas
Printed on a 16 x 20 canvas
price does not include shipping, please contact for price and details.
This day could be called nothing more then an afternoon delight. Just after photographing a Northern Hawk owl we kept driving down the road, as we crest the hill this calm lake full of reflections has our cameras shutters blazing. As the sun sets behind the mountains the magic starts to happen. To you I present Fall reflections on Desadeash lake!